Environmental & Economic Benefits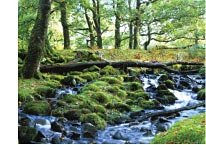 Committed to a Greener Environment and Cost Effective
Water Remediation.
Integrated Water Technologies is a company dedicated to preserving our nation's environment and water resources by providing cost effective water remediation solutions for industrial applications, that exceed EPA and all State environmental regulatory agency recognized drinking water standards.


Customers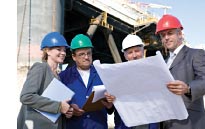 Integrated Water Technologies understands that different industries have varying water supply and disposal requirements, and we engineer water remediation solutions to meet these varying needs. Our solutions turn previously contaminated wastewaters into new supply sources for industrial applications. This eliminates conducting costly environmental impact studies to acquire water rights before well or water pumping permits can be issued, which can take up to 2 years.

Our on-site treatment technologies allow for millions of gallons of waste water to be purified and reused right at industrial facilities. This drastically reduces trucking costs for process water supply and contaminated water disposal.

Integrated Water Technologies turns highly contaminated waste waters into distilled water and beneficial salt products. The distilled water averages less than 100 PPM (Parts Per Millon) Total Dissolved Solids, exceeding the EPA and all state regulatory agencies recognized drinking water standard of 500 PPM. Our treatment processes remove CERCLA and Superfund liabilities for clients.

Integrated Water Technologies' breakthrough process, FracPure™ has been proven in a demonstration for
the Pennsylvania Department of Environmental Protection to provide the only complete remediation for some of the most highly contaminated industrial wastewater in the United States. These sound water treatment technologies can be applied to multiple industrial wastewater streams, yielding distilled water safe for discharge into the environment while saving companies significant water supply and disposal costs.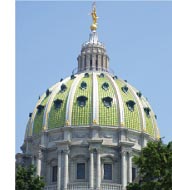 Government Agencies

Local, State and Federal governments and environmental regulatory agencies have a collaborating partner with Integrated Water Technologies. We are committed to preserving the nation's water resources through safe and environmentally responsible remediation of produced industrial wastewaters.

Integrated Water Technologies is advancing water treatment technologies to turn multiple wastewater effluents, including Acid Mine Drainage, into fresh water sources for municipal and industrial water supply
needs. This is a groundbreaking development, eliminating the need to drain our rivers, lakes, streams and public water supplies for industrial water supply needs.

We are providing these environmental safeguarding technologies at cost effective pricing structures to encourage industrial companies to continue economic development and create jobs in municipalities, states and across the nation. The continued economic development will increase tax revenues and operating budgets.

Environmental agencies can rest assured in our commitment to meeting and exceeding recognized drinking water and discharge standards, as proven in our demonstration to Pennsylvania's Department of
Environmental Protection.





Citizens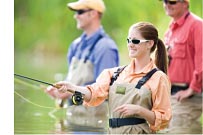 Integrated Water Technologies is committed to preserving your community's water resources through responsible water remediation for industry. We have developed technologies to turn previously contaminated wastewaters into new supply sources for industry. This benefits communities in two ways: cleaning up environmental disasters and eliminating the need to take fresh water from your local lakes, rivers and streams, keeping your water resources healthy so you and your family can safely enjoy them.

Our water remediation technologies also recycle industrial water on-site reducing incoming water supply
needs. By reducing the amount of water transported to industrial sites, communities enjoy significantly
reduced truck traffic, noise and road damage.

Citizens will also benefit from new jobs created through industrial companies investing and expanding
operations in your communities. This continued economic development provides increased tax revenues
for municipal, state and federal governments, which provide new and expanded public services.